Subsidized Child Care Services
Ages 2.5-13
LBCIL Toll Free Tel: 877-757-0207
Important Public Announcement:
Free Child Care & Development Services Ages 2.5 -5 and 6 -13, July 1,2022 -June 30, 2023
LBCIL Child Development Centers Serving Families with State Subsidized Programs
Enrolling Now
We are taking required Health & Safety Measures against spread of COVID-19 as needed, such as:
1. Taking children & staffs' temperature daily upon arriving and checking for any illnesses symptoms,
2. Serving children breakfast, lunch and afternoon snack in individually covered containers,
3. Each child has an individual box of materials/supplies not to be shared with other children,
4. Staffs frequently clean surfaces throughout the Centers
Nuestros centros de desarollo infantil estan abiertos y sirviendo a los niños en las siguientes locaciones:
Long Beach Center: 2222 Olive Avenue, Long Beach, CA 90806
Tel: 562.426.8897
Signal Hill Center: 2399 California Ave., Signal Hill, CA 90755 Tel: 562.989.5766
Nosotros estamos tomando las medidas necesarias de salud y seguridad contra COVID-19 como:
1. Tomando la temperatura diaria de los niños y personal y comprobando cualquier sintoma de enfemedad,
2. Sierviendo a los niños desayuno, almuerzo y bocadillo en contenedores cubiertos individualmente,
3. Cada niño/a tiene una caja individual de materiales/suministros que no son compartidas con otros niños,
4. Personal frecuentemente limpia las superficies de los centros.
At CIL, we know that the first five years of a child's life are critical. That is why we are determined to deliver child care services that meet the highest standards set by California State Department of Education. We believe in achieving the best practice in all that we do. We strive to foster a happy, stimulating and nurturing environment that promotes learning through play.
CIL Long Beach
Child Care & Development Center
(Established 1964)
For more information & site visit call:
562-426-8897
In 2004, CIL proudly opened a brand new Child Development Center on 2399 California Avenue in the City of Signal Hill. The CIL Signal Hill facility provides high quality childcare and before/after school care in a state-of-the-art setting, featuring:
Top of the line furniture, equipment and educational materials
Multiple climbing structures and an outdoor water play area
Courtyard garden and landscaped grounds for children to use and enjoy stage area for children's productions
Restaurant-caliber kitchen facilities
The center is staffed with fully credentialed teachers, associate teachers, and a site director.
CIL Signal Hill Facility
Child Care & Development Center
(Established 2004)
For more information & site visit call:
562-989-5766
********************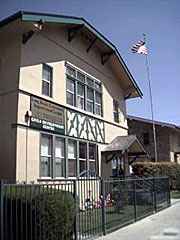 The Long Beach facility:
a fully state-subsidized Child Development Center, is located at 2222 Olive Avenue in Long Beach California.
562.426.8897
This has been our location for over fifty years, serving generations of Long Beach residents. Our Child Development Center is truly the heart of the community.
Services
The Long Beach facility is open Monday through Friday from 6:30 a.m. to 6:00 p.m. This facility features early child development services as well as a Before/After School Care Program that picks up and drops off children from the local elementary school. The Child Care Food Program provides every child with nutritious and well-rounded meals according to guidelines set by the Federal Government. Students receive breakfast, a hot lunch, and afternoon snack.
Staff and Professional Development
Our professional staff are fully credentialed, and we have a very low turnover rate for our teachers and associate teachers. At the Long Beach Community Improvement League, we understand that the quality of care children receive is directly related to the quality of each teacher's personal experience. Therefore, the well-being and care of our teachers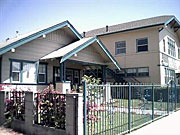 is a high priority in our organization. We believe that a quality childcare center must offer excellent benefits, a career ladder, professional development and training, and competitive salaries to its faculty.
Renovations & Upgrades
Since its inception in 1964, Our beautiful and spacious Long Beach Center has been renovated several inside and out, with generous donations and contributions by the City of Long Beach NAP, the California Department of Education, the United Way, the Ahmanson Foundation, and several grants from the California Department of Education and other donators.
*********************************************
For detailed information about our State Subsidized
Child Care and Development & Before/After School
Programs, please visit our child care information
website: www.lbcil.info
or call our toll free Child Care Info-line:
(877) 757.0207
*********************************************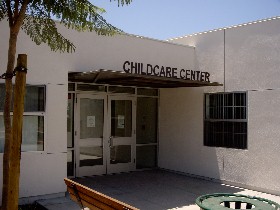 Highlights...
CIL Signal Hill
Child Care & Development Center
A Gift Of S. Mark Taper Foundation
Developer & Architect:
Los Angeles Community Design Center
(Currently known as Abode Communities)

Parents' Testimonials:
The following story was shared by one of our parents in the Before/After School Program, a single father with two daughters.
"As a single dad, it's really hard bringing up two little girls by yourself. When I first took my girls to the Long Beach Community Improvement League's Before/After School Program, I had heard good things but wasn't sure if they could help me. I wasn't working, I wasn't in school, and I was really having a tough time. But they took my girls in through Job Search and I was able to pursue my dream of becoming a Dental Assistant. While I was in school and training for my career, I never had to worry about my girls – they were truly being cared for by wonderful teachers. They have gotten help with their homework, built friendships with other kids, and always seem to have a good time. Now I've graduated, and I've gotten a great job with a major dental group. I owe this program a lot. They have been so supportive of me every step of the way."
The following letter was written by Betsy Pinder, who has a son in the Child Development Center.
"I am absolutely thrilled with the way that the staff of this preschool takes care of my son. The teachers are very friendly, warm, and caring with the children and with the parents as well: they really make you feel at home, and go out of their way to share a little story about my son's day at school. Not only does he really enjoy himself at school, but he is also being disciplined well, and being taught good manners and positive behaviors. He has learned so much in his time at this center! I don't have any complaints about this facility. Everything is great!"
One of our single moms wrote the following. She is very well known to all our staff, and she has referred several friends to our program.
"If I hadn't seen the ad in the Press-Telegram newspaper about the program at the Long Beach Community Improvement League, I would have lost my job. I am very thankful for the services that the Before/After School Program provides for my children. My children really like the staff and I have a very good relationship with their teachers. The program provides great hours that fit my working hours .Another great benefit of the Child Development Center is the nutrition program. It provides a well-balanced diet for breakfast and lunch, which really helps me in keeping my children healthy. The Before/After School Care Program provides that extra support I need for my daughter, who attends Burnett Elementary School – she get help with her homework, and really likes all the activities she does. I am very thankful for the Long Beach Community Improvement League."